Where
Hastings is a quaint and historical town perched on the South coast of the country. It's a place packed with folky pubs, small artsy boutique stores and the recently renovated pier. Colourful beach huts line the seafront and it's easy to get from place to place either by foot or on public transport. Head there in the summer armed with the kids and their buckets and spades for a day at the seaside, finishing with a piping hot portion of fish and chips doused in salt and vinegar, don your hiking boots and spend the day taking in the fresh air at Hastings National Park, or visit the many historical sites in the town. There's the Smugglers Adventure, complete with caves and tunnels, Hastings Castle, The Amsterdam Shipwreck and much more to fill your days. If you're looking for somewhere to head on holiday, with the freedom to explore as much as you like, soak up the culture and have the flexibility of being able to pitch up in your very own home, there's nothing like perusing through the many static caravan sites in Hastings to find your perfect spot.


How
Camplify
offer you the perfect opportunity to find the caravan of your dreams and to immerse yourself in the culture and history below. They are the UK's largest caravan sharing community, helping connect holidaymakers with hundreds of local caravan owners. They essentially provide a unique sharing platform where local owners of caravans, camper trailers, motorhomes and campervans list their vans for hire while not in use. As a holidaymaker it helps you find a van that's perfect for your next adventure, allowing you the freedom and joys of caravanning without having to own one yourself.
Discover
There are an array of unique camping sites in Hastings, both right in the thick of it and those slightly further out. It's good to do your research and decide if you want somewhere family-friendly with facilities such as pools and play parks, or if you want a majestic hideaway complete with paths of bluebells and lakes to wander around. Hopefully this guide to the best static caravan sites in Hastings will help you decide where to go...


Shear Barn Camping and Caravan Site
Shear Barn Camping and Caravan
is an effortless choice when it comes to the best static Caravan sites in Hastings. In the High Weald Area of Outstanding Natural beauty, it offers a welcome reprieve from your busy working life and allows you to relax in the comfort of your own home from home, surrounded by the sounds of the birds chirping and the breeze rustling in the trees. You are a short half hour walk from the East Cliff railway and can enjoy an indoor pool, play park, restaurant, tea rooms and a grocery shop on site. The site offers all you need for the utmost comfort, while the location lends itself to long days spent exploring the historical delights of Hastings, from National Trust manor houses to castles, parks, gardens and the seafront.
Fairlight Wood Caravan Club Site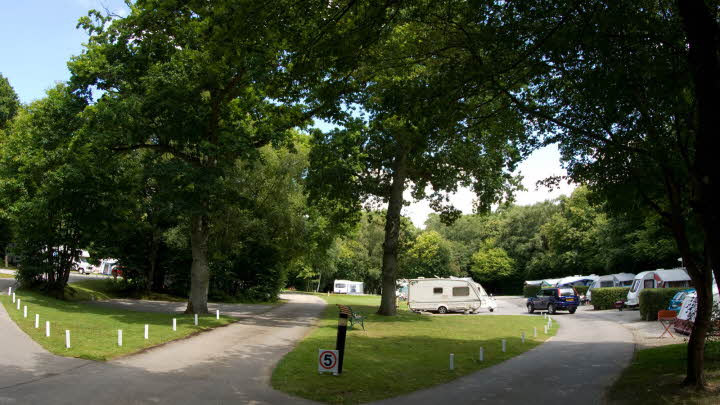 Fairlight Wood Club Site is
a beautiful static caravan site in Hastings and is often described as staying in a large and lovely garden. This description is thanks to the fact the park is situated in flower rich woodland with many footpaths and walking routes to embark on. You are in the perfect location for dog walking and spotting wildlife as the surrounding woodlands is a Biodiversity area. Old Hastings is just a stone throw away where you can wander the streets reminiscent of a time gone by, meander through the shops and stop for a bite to eat. You're also close to the East Cliffs and a five-mile Country Park walk with wooded valleys and secluded beaches.
Spindlewood Country Holiday Park
Head to
Spindlewood County Holiday Park
and prepare to be awed by their spot of such natural beauty. Spring will see flowers in every colour in full bloom as the park is nestled right in the beautiful countryside of the historic 1066 town of Hastings. There are plenty of chances to discover the local wildlife with year-round bird watching and fishing in their own private lake. Nearby attractions include heading to the beach, horse riding and Bodiam Castle, depending on what you're looking for. The park is family-run and the love and care the couple put into the site is clear to see from the moment you pitch up, to the moment you head home.
Battle Normanhurst Court Caravan Club Site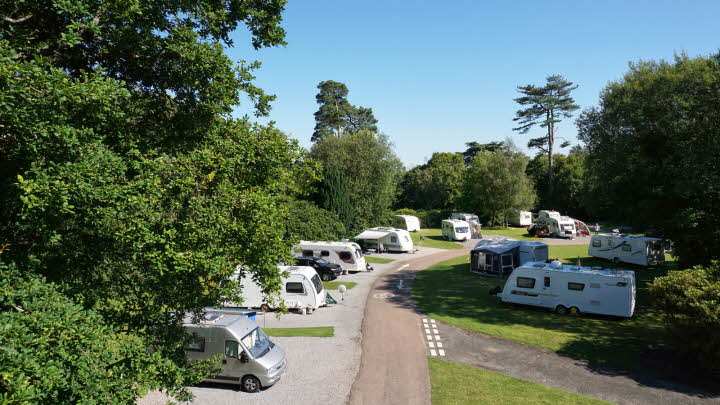 The
Battle Normanhurst Court
is one of the best static Caravan sites in Hastings. Having been transformed over the past few months, it is set to re-open this March even better than ever. With historic retaining walls surrounding the site, which was a former grand estate, you feel right in the thick of the historic location. It has great playground equipment for children to enjoy, an area for ball games and a lovely dog walk too. The site is close to the 1066 trail and is rich with a variety of scenic delights for walkers, nature lovers and those looking for a reprieve from everyday hustle and bustle. BBQ's are allowed, so be sure to bring your tongs and dine al fresco as the sun sets.
Buckhurst Farm
Buckhurst Farm
is a peaceful farm and campsite just three miles from Battle Abbey and close to Hastings Pier and the historic 1066 town. It offers a pared back, peaceful luxury and has plenty of nearby amenities such as a bar, famers market and shop – offering all you could need for a relaxing retreat in your static caravan in Hastings. You can enjoy a BBQ or sit round a crackling campfire into the evening, enjoying a cosy evening with friends and family. You can reach Hastings Castle via local cliff railways, enjoy local seafood in the old finishing village Rock-a-Nore and stroll along the beach with an ice cream or some fish and chips. The campsite is easily accessible and provides all you could need for a break away.
These are some of the best static caravan sites in Hastings, offering fantastic facilities while also being a stone throw from many activities and sites of interest. It's the perfect spot to pitch up your home from home and discover somewhere new.


To find out how Camplify can work with you and your RV, register today here.
This article was posted in –
There are 0 comments on this article
The Wireless
To keep up to date with all our offers and updates through our regular emails, please check the relevant boxes below.